Are you worried about a child?‌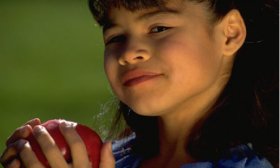 If you have concerns that a child is being harmed or living in circumstances that might be harmful in the future, these concerns will always be taken seriously.
You may be worried about what might happen to you or your family if you report your concerns. When someone makes a call to talk about their concerns, they will always be asked for their name and contact details - so they can be contacted again if needed. However, you can ask for your details to remain confidential, or provide information anonymously.
Getting help
Derbyshire Police
If you believe that a child or an adult is at immediate risk of harm and in need of protection then you should call the Police - 999, straight away.
Alternatively if you want advice from the Police and the child or adult is not in immediate need of protection, you can call the Police on the telephone number 101.
Children's Social Care in Derby and Derbyshire
If you are a practitioner and wish to talk to a Social Worker about ways to engage children and families in early help and/or whether thresholds for Social Care or Early Help have been met, please ring the area where the child lives:
In Derbyshire - Starting Point Consultation and Advice Service for Professionals 01629 535353. The service operates Monday to Friday from 8am – 6pm.
In Derby City - Children's Services Professional Consultation Line 07812 300329. The service operates Monday to Friday 10am to 1pm.
If you are concerned about a child's welfare or worried they are being abused, you should make a referral to Children's Social Care in the area where the child lives.
Please note that the link to the online referral system takes you to a 'My Account Register or login page'. To quickly access the referral form you can click on the continue without an account link, or if you prefer you can create an account prior to completing the referral form.
For more information see Making a referral to Social Care procedure.
Please do not keep your worries to yourself
The Derby and Derbyshire Safeguarding Children Procedures set out in detail how concerns about the welfare of children are looked into and gives information about local contacts, including where staff can get further advice and information. More information is available on the Policies and Procedures page.
What to do if you're worried a child is being abused is national guidance for practitioners that sets out the main steps to take to safeguard children.
Think Family
You may also be concerned about the welfare of an adult living in the same home.
If you are the victim of abuse, or you think you know someone who is being or has been abused, it is really important to get help and advice or make a referral:
In Derbyshire this should be via Call Derbyshire 01629 533190 between 8am and 8pm Monday to Friday, and between 9.30am and 4pm on Saturdays. Outside these times contact the out of hours service 01629 532600.
In Derby City contact Adults, Health and Housing, during normal working days between 9 am and 5 pm on 01332 640777. At all other times concerns can be discussed with Careline who can be contacted on 01332 786968.
More information about safeguarding adults at risk can be found on the Derby Safeguarding Adult Board website or Derbyshire Safeguarding Adults Board website.